Don Cherry's Grapeline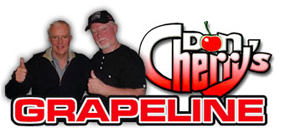 Listeners either love Don or hate him, but they will all be listening to Don and Brian offering the most entertaining and candid views on what's making news in the hockey universe.

Be it in the new NHL, at the farm system level, or in junior or minor leagues, they cover it all.

It's a brand new game but we can promise it will be the same ol' Don we all love (or hate!).

Don Cherry and Brian Williams return to the "Cherry Pit" for an incredible 28th season of Grapeline available exclusively on Rock 104. Everyday after the 5pm News.