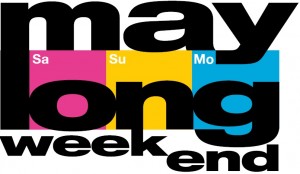 Musicians You Should Know About: #10-Campfire Addition
With May long upon up, (When did that happen? Wasn't there snow last week), it's time to grab the gear, pack the tent, and build the fire. This year though for-go the out of tune friend with a guitar, that really only knows 3 songs that he plays on repeat (we all have one), and instead opt for a diverse playlist everyone will dig.
So what should your Swiss Army Knife of a playlist sound like? Well that's really up to you. But I recommend using a simple formula, Something new that shows your diversity + some classics everyone can sing along to after a few + something fun to get your toes tapping + some great chill background music = the perfect playlist.
To get you started here are 10 of my fav must have on the list songs:
10. Brian Adams-Summer of '69-Because who doesn't know at least the chorus of this song!? It's a sure fire way to set the mood and 'tude of you camping dudes.
9. Jet-Are You Gunna Be My Girl-Now that your crew is warmed up from some BA, Jet is a nice transition from old to new-er with the same amount of energy.
8. Credence Clearwater Revival-Bad Moon Rising-An oldie, but a goodie! Who doesn't like a trip back to the 60's?
7. Peter, Bjorn & John-Young Folks-Okay time for something a little funky, new age, and maybe a refill break.
6. Half Moon Run-Call Me In The Afternoon-We've talked Half Mood Run before, if you need a refresher-click here. HMR is a nice cross over from out #8 spot and some of the newer tracks. This will be your peace maker.
5. Foster the People-Pumped Up Kicks-This one is just fun. Period.
4. Bedouin Soundclash-When The Night Feels My Song-Time for something chill around the fire, these guys will do it without bumming you out.
3. Mumford & Sons-Little Lion Man-There are a lot of M&S songs to choose from, but this was their debut for a reason. Great bass, awesome lyrics, not to heavy, and not to kicky.
2. Jack Johnson-Sitting, Waiting, Wishing-Easy, Breezy, and great to wake up (nothing that loud this early) or chill to before turning in.
1. Queen-Bohemian Rhapsody-Because every, and I mean EVERY, good play list should include this 6 minute gem!
Those should get you started; from here feel free to add more as your tastes suit. Treat this as your s'more and add or subtract to taste.
Happy Camping!
*Warning-some of these tracks include adult language. Listener discretion is advised*