The Rock 104 Text Line Is Now Open!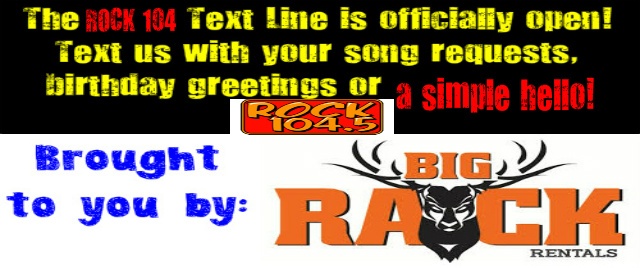 That's right! You can now send your texts straight to your favourite radio station!
If you'd like to send in a song request, a birthday greeting or you just want to say hi, you can do it!
Send us a text at 403-586-7625 on the Big Rack Rentals Text Line, brought to you by Big Rack Rentals in Sundre!