Heritage Junior Hockey League

---

| | | | |
| --- | --- | --- | --- |
| DATE | OPPONENT | TIME | RINK |
| September 22nd, 2018 | | 8:00PM | Didsbury Memorial Complex |
| October 13th, 2018 | | 8:00PM | Didsbury Memorial Complex |
| November 21st, 2018 | | 8:00PM | Didsbury Memorial Complex |
| December 18th, 2018 | | 8:00PM | Three Hills Centennial Arena |
| January 16th, 2019 | | 8:00PM | Didsbury Memorial Complex |
| February 1st, 2019 | | 8:00PM | Didsbury Memorial Complex |
Listen to any of our Live Play by Play Broadcasts Online by Clicking the 'Headphones' Below...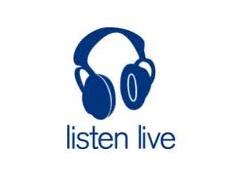 Our Mountain View Colts broadcasts are brought to you by Olds Fertilizer and Agri Services, Didsbury Value Drugmart, Hildebrand Motors, Didsbury Smiles Dental and AG Foods.
Games featuring the Three Hills Thrashers are also sponsored by Spirits, Hops & Grapes, Peterson Autobody and Peter's Pharmacy.
---
---
---

2019-2020 Off-season News
June 5th - After Leading the MV Colts to the HJHL Championship in the 2015-2016 season, Gord Olsen stepped back to a managerial role. He will return as Head Coach for 2019-2020.
---
2019 Mountain View Colts Playoff Intro
March 13th - NDF Game 6 4-3 Loss vs Airdrie - Broadcast Highlights
March 13th - NDF Game 6 4-3 Loss vs Airdrie - Post-game with Head Coach Rob Turville
March 13th - NDF Game 6 4-3 Loss vs Airdrie - Post-game with Captain Alan Klinck
March 13th - NDF Game 6 4-3 Loss vs Airdrie - Post-game with Quintin Thorburn
March 13th - NDF Game 6 4-3 Loss vs Airdrie - Post-game with Travis Gerrard
March 12th - NDF - Game 5 6-1 Loss at Airdrie - Broadcast Highlights
March 9th - NDF Game 4 5-1 Loss vs Airdrie - Broadcast Highlights
March 9th - NDF Game 4 5-1 Loss vs Airdrie - Post-game with Marshal Quartly
March 9th - NDF Game 4 5-1 Loss vs Airdrie - Post-game with Reed Engman
March 6th - NDF Game 2 7-5 Win vs Airdrie - Broadcast Highlights
March 6th - NDF Game 2 7-5 Win vs Airdrie - Post-game with Wyatt Gelinas
March 6th - NDF Game 2 7-5 Win vs Airdrie - Post-game with Zane Leatherdale
March 6th - NDF Game 2 7-5 Win vs Airdrie - Post-game with Captain Alan Klinck
March 5th - NDF Game 1 6-1 Loss at Airdrie - Broadcast Highlights
March 5th - NDF Game 1 6-1 Loss at Airdrie - Post-game with Head Coach Rob Turville
March 5th - NDF Game 1 6-1 Loss at Airdrie - Post-game with Wyatt Gelinas
March 5th - Weekly Conversation With Head Coach Rob Turville
March 2nd - NDSF Game 7 5-4 OT Win at RDV - Broadcast Highlights
March 2nd - NDSF Game 7 5-4 OT Win at RDV - Post-game with Mitch Visser
March 2nd - NDSF Game 7 5-4 OT Win at RDV - Post-game with Laine Rothenbusch
March 1st - NDSF Game 6 5-4 2OT Win vs RDV - Broadcast Highlights
March 1st - NDSF Game 6 5-4 2OT Win vs RDV - Post-game with Travis Gerrard
March 1st - NDSF Game 6 5-4 2OT Win vs RDV - Post-game with Zane Leatherdale
March 1st - NDSF Game 6 5-4 2OT Win vs RDV - Post-game with Captain Alan Klinck
February 27th - NDSF Game 5 5-4 OT Win at RDV - Broadcast Highlights
February 27th - NDSF Game 5 5-4 OT Win at RDV - Post-game with Mitch Visser
February 27th - NDSF Game 5 5-4 OT Win at RDV - Post-game with Captain Alan Klinck
February 25th - NDSF Game 4 4-2 Win vs RDV - Broadcast Highlights
February 25th - NDSF Game 4 4-2 Win vs RDV - Post-game with Quintin Thorburn
February 25th - NDSF Game 4 4-2 Win vs RDV - Post-game with Travis Gerrard
February 23rd - NDSF Game 3 4-3 Loss at RDV - Broadcast Highlights
February 23rd - NDSF Game 3 4-3 Loss at RDV - Post-game with Head Coach Rob Turville
February 23rd - NDSF Game 3 4-3 Loss at RDV - Post-game with Zane Leatherdale
February 22nd - NDSF Game 2 6-2 Loss vs RDV - Post-game with Damian Vickers
February 22nd - NDSF Game 2 6-2 Loss vs RDV - Post-game with Captain Alan Klinck
February 19th - Second Round Playoff Preview With Head Coach Rob Turville
February 13th - 5-1 Game 1 Win vs Ponoka - Broadcast Highlights
February 13th - 5-1 Game 1 Win vs Ponoka - Post-game with Caden Switzer
February 13th - 5-1 Game 1 Win vs Ponoka - Post-game with Wyatt Gelinas
February 13th - 5-1 Game 1 Win vs Ponoka - Post-game with Ethan Woodward
February 11th - Playoff Preview With Head Coach Rob Turville
Annual Ride For Dad Game Recap With Fran Murphy
February 1st - 4-3 Win vs Red Deer - Broadcast Highlights
February 1st - 4-3 Win vs Red Deer - Post-game with Zane Leatherdale
February 1st - 4-3 Win vs Red Deer - Post-game with Head Coach Rob Turville
February 1st - 4-3 Win vs Red Deer - Post-game with Captain Alan Klinck
January 30th - Annual Ride For Dad Game Preview With Gil Enns
January 28th - Weekly Conversation With Head Coach Rob Turville
January 22nd - Weekly Conversation With Head Coach Rob Turville
January 16th GAME IN A MINUTE 4-2 win over Red Deer
January 16th - 4-2 Win vs Red Deer - Post-game with Captain Alan Klinck
January 16th - 4-2 Win vs Red Deer - Post-game with Travis Gerrard
January 14th - Weekly Conversation With Head Coach Rob Turville
January 8th - Weekly Conversation with Head Coach Rob Turville
December 18th - 9-3 Win at Three Hills - Post-game with Matthew Myatt
December 18th - 9-3 Win at Three Hills - Post-game with Sam Kolke
December 17th - Weekly Conversation with Head Coach Rob Turville
December 11th - Weekly Conversation with Head Coach Rob Turville
December 4th - Weekly Conversation With Colts Head Coach Rob Turville
November 27th - Weekly Conversation with Colts Head Coach Rob Turville
November 21st GAME IN A MINUTE 13-1 win over Three Hills
November 21st - 13-1 Win vs Three Hills - Post-game with Wyatt Gelinas
November 21st - 13-1 Win vs Three Hills - Post-game with Mitch Visser
November 20th - Weekly Conversation With Colts Head Coach Rob Turville
October 23rd - Weekly Conversation With Colts Head Coach Rob Turville
October 13th GAME IN A MINUTE 6-0 win over Strathmore
October 13th - 6-0 win vs Strathmore - Post-game with Laine Rothenbusch
October 13th - 6-0 win vs Strathmore - Post-game with Quintin Thorburn
October 13th - 6-0 win vs Strathmore - Post-game with Matthew Myatth
October 9th - Head Coach Rob Turville recaps wins over Ponoka & Lomond, previews 96.5 CKFM's broadcast on October 13th vs Strathmore
October 1st - Road trip wrap up with Head Coach Rob Turville
September 22nd GAME IN A MINUTE 5-2 win over High River
September 22nd - Post game comments from new captain Alan Klinck
September 22nd - Post game comments from defenceman Brandon Rude
September 22nd - Post game comments from Head Coach Rob Turville
September 19th - Head Coach Rob Turville recaps opening weekend, previews 96.5 CKFM's first broadcast of the regular season
September 12th - Head Coach Rob Turville looks ahead to start of HJHL regular season
---
2018 Off-season, August 2 - Head Coach Rob Turville talks training camp fast approaching
2018 Off-season - Hear 96.5 CKFM audio with new MV Colts Head Coach Rob Turville
---