PLAYOFF PREVIEW
ALBERTA JUNIOR HOCKEY LEAGUE BEST-OF-FIVE FIRST ROUND SERIES

OKOTOKS OILERS VS OLDS GRIZZLYS


REGULAR SEASON RECORDS

OKOTOKS OILERS
38-18-4 = 80 Points - 2nd in South Division
Goals For: 194 - 2nd in South Division
Goals Allowed: 153 - 2nd in South Division
PP%: 42 for 249 = 16.87% - 10th in AJHL
PK%: 37 for 231 = 83.98% - 5th in AJHL

*Entered Post-Season with 6 Game Winning Streak

OLDS GRIZZLYS
22-32-6 = 50 Points - 7th in South Division
Goals For: 169 - 6th in South Division
Goals Allowed: 211 - 5th in South Division
PP%: 37 for 289 = 12.80% - 15th in AJHL
PK%: 83 for 350 = 76.29% - 16th in AJHL


HEAD TO HEAD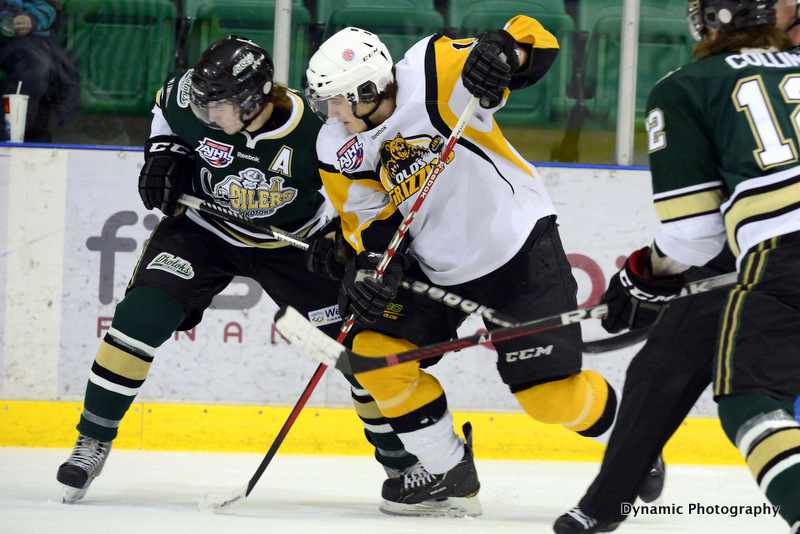 SEASON SERIES:

23-Oct-12 Okotoks Oilers @ Olds Grizzlys 3 - 1

01-Dec-12 Olds Grizzlys @ Okotoks Oilers 2 - 5

07-Dec-12 Okotoks Oilers @ Olds Grizzlys 3 - 2

04-Jan-13 Okotoks Oilers @ Olds Grizzlys 6 - 1

15-Feb-13 Olds Grizzlys @ Okotoks Oilers 2 - 3 OT

22-Feb-13 Olds Grizzlys @ Okotoks Oilers 2 - 3 SO

HEAD TO HEAD - RECORDS

OKOTOKS: 6-0-0; 21 Goals For (Excluding OT/SO Goals) - 10 Goals Allowed
OLDS: 0-4-2; 10 Goals For (Excluding OT/SO Goals) - 21 Goals Allowed

HEAD TO HEAD - SPECIALS TEAMS

OKOTOKS: POWER PLAY - 5 for 25 = 20%; PENALTY KILL - 21 for 23 = 91.3%
OLDS: POWER PLAY - 2 for 23 = 8.6%; PENALTY KILL - 20 for 25 = 80%

HEAD TO HEAD - TOP 3 SCORERS

OKOTOKS:
Chris Collins - 4 goals, 8 points
Robbie Fisher - 2 goals, 6 points
Greg Lamoureux - 2 goals, 5 points
Mitch Collet - 2 goals, 5 points

OLDS:
Spencer Dorowitz - 1 goal, 4 points
Dylan Hubbs - 2 goals, 4 points
Matt Marcinew - 2 goals, 4 points

*Clowes - 2 Assists
**Moran - 1 Assist

HEAD TO HEAD - GOALIES

OKOTOKS:
Jared D'Amico - 4.66 Games Played; 136 Saves on 144 Shots = .944 SV%
Keith Hamilton - 1.33 Games Played; 27 Saves on 29 Shots = .931 SV%

OLDS:
Ethan Jemieff - 4 Games Played; 139 Saves on 153 Shots = .908 SV%
Jake Tamagi - 1 Game Played; 26 Saves on 29 Shots = .896 SV%

*Taylor Joseph - 1 Game Played; 27 Saves on 31 Shots = .870 SV% (Traded to Calgary Mustangs)



OLDS Vs. OKOTOKS PLAYOFF HISTORY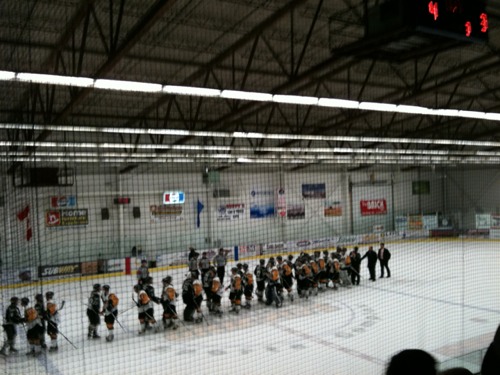 Only twice has Olds met Okotoks in the Post-Season since the Oilers' inaugural season in 2005/2006. Both meetings took place in the AJHL's Best-of-Seven 2nd Round Series and in both cases, Olds, despite the being the lower seed, beat the Oilers in 6 games:


2012 SERIES
Olds (5th in South) defeats Okotoks (2nd in South) 4 Games (1,2,4 & 6) to 2 (3 & 5);


In case you forget, here's how the series ended last year in Round 2's Game 6 - Scene in a Song:

(Link: Audio Link )

As it relates to 2013 ...

Olds returns 3 of it's Top 5 Playoff Scorers from last season including; leading scorer Moran (7g-16pts), Hubbs (6g-14pts) & Clowes (5g-7pts)

Okotoks returns only 1 of it's Top 5 Playoff Scorers from last year; Robert Hamilton (0g-6pts)

Greg Lamoureux missed all but one game of last year's playoffs, including all 6 vs. Olds with injury but is back and presumed healthy for this year's playoff run.

Both teams have new blood in net. Look for Olds to start Ethan Jemieff who backstopped the Mountain View Colts to Final 4 in the HJHL's post-season last year while Okotoks will likely turn to Jared D'Amico who, though was on the roster last year for the Oilers didn't play a minute of action. D'Amico's last playoff action came in 2010-11 in 2 games with Edge School in Calgary.


2009 SERIES
Olds (3rd in South) defeats Okotoks (2nd in South) 4 Games (1,3,4 & 6) to 2 (2 & 5)


FINAL THOUGHTS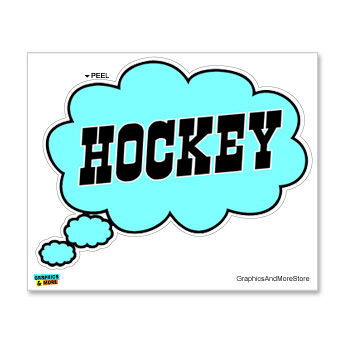 OLDS STRENGTH:

Elite Top 6; The Olds Grizzlys Top 2 Scoring Lines may be the best 1-2 Punch in the South Division.

1st Line: Clowes - Marcinew - Oneschuck/Kulynych
2nd Line: Hubbs - Dorowitz - Moran

OLDS LACKS:

Scoring from D-Core; Big Part of Powerplay Woes. Grizzlys 7 D-Men have combined for only 26 goals (48 assists) & 74 points or 1.2 points from the Blueline per Game. To put things into perspective, the Grizzlys Top 2 D-Men alone (Rogers & Howe) averaged 1.2 points combined per game during last year's playoff run. For Powerplay Success, D-Men have to be a factor.
---
OKOTOKS STRENGTH:
Elite Scorer and Goalie: Collins & D'Amico; Chris Collins enters the post-season as one of the hottest scoreres in the AJHL. Winner of the Player of the Month in the AJHL for the Month of February with 14 goals and 27 points all apart of a 17 consecutive game point streak. While D'Amico was nominated for the Goaltendar of the Year award in the AJHL boasting an AJHL's 3rd best .926 SV%.
OKOTOKS LACKS:
Playoff Type Physicality and Grittiness. In the only other two playoff meetings between the Olds Grizzlys and Okotoks Oilers, the Grizzlys (despite being the lower seed) have been able to upset the Oilers. Why? While skill may win you a playoff game, Physicality and Grittiness will win you a playoff series and the Oilers, though improved over last year's roster, are still missing Industrial Strength Sandpaper in their lineup.