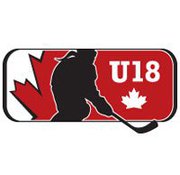 Team Alberta finishes up the National Women\'s Under 18 Hockey Championships in Saguenay, Quebec on a winning note with a strong final game.
Team Ontario Red won the gold medal on Sunday by blanking the hosts from Quebec 3-zip.
Olds's Hannah Mousek scored to help Team Alberta win its final game 3 to nothing over Saskatchewan on Saturday.
The Albertans finished the tourney in 7th place.
Innisfail's Taryn Baumgardt was also a part of the defense corps for Team Alberta.