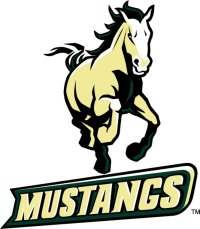 Olds AA Midget Mustangs record back to back wins over Sylvan Lake & Stettlar.
The North Central Minor Hockey Association season for the Olds Mustangs began with a pair of victories on home ice.
Saturday at the SportsComplex the Midget AA Mustangs routed Sylvan Lake 13-1.
3 players had 5 points or more in that game - Rhett Couture had a pair of goals and 4 assists, Clinton Armitage had a hat trick and added 2 helpers, and Jesse Lentz netted a goal and dished out 4 assists.
Then on Sunday Olds won again - Tyson Schmidt had the game winning goal in a 5-2 triumph over Stettlar.
This Saturday the Mustangs will clash with Castor.