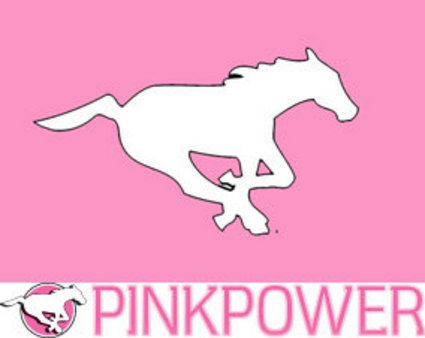 Calgary takes on Saskatchewan tonight at 7:30 at McMahon Stadium. The Stamps remain in the hunt for top spot in the CFL\'s West Division. Long snapper Randy Chevrier says they\'re also fundraising for the Canadian Cancer Society.
The Calgary Stampeders will be trying to snag 1st place in the West when they entertain the Saskatchewan Roughriders tonight.
Calgary enters this weekend's play with an 8 and 7 record, good for 2nd place behind the B.C. Lions & the Edmonton Eskimos - both those teams are 9 and 6.

Stamps long snapper Randy Chevrier says his team is searching for consistency & needs to start playing playoff level football against a Roughriders team that has nothing to lose.

Tonight's game will have players and fans alike thinking pink as the Stampeders PinkPower Program will be selling hats and toques in support of the Canadian Cancer Society.
The players will be paying tribute by wearing pink as well for the game which starts at 7:30.
In the 4 years the program has been around, over $100 00 has been raised.