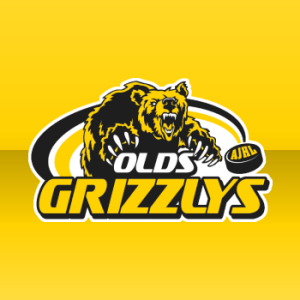 The Black & Gold emerge from a 3 days in 3 nights stretch with zero wins and no points. Olds will try to get back in the win column tonight at 7pm in Okotoks.

The Olds Grizzlys will try to put a disappointing Thanksgiving weekend behind them tonight.

After losing all 3 games over the weekend the Black & Gold will head to Okotoks to face off against the Oilers.

Live play-by-play coverage of this evening's contest can be heard on 96.5 CKFM starting at 7 o'clock.

On Friday the Oilers beat the Grizzlys 4-3 in Olds.


That started the ball rolling in the wrong direction as the OGs would then lose 5-1 at home versus Brooks Saturday, before falling 7-5 in Canmore on Sunday.

In Sunday's game Olds led the Eagles by scores of 3 to nothing, 4-3, and 5-4 before giving up 3 unanswered goals in the 3rd period.

The Grizzlys record this season has dipped to 5 and 8 good for a 5th place tie in the AJHL's south division.

2 members of the Black & Gold also received suspensions this weekend.

Forward Bart Moran will miss the next 2 games - he was assessed a major for checking from behind Sunday in Canmore.

1 more game remains on forward Brandon Clowes' 2 game suspension as a result of a major penalty for goaltender interference during Saturday's loss to Brooks.