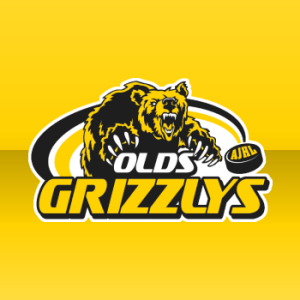 The Grizzlys only game of the weekend was in Okotoks on Friday night where they lost in overtime, but arguably it was the best total team effort of the year.
Former Grizzly Craig Gans set up the overtime winner for his new team the Okotoks Oilers as they defeated Olds 4-3 in overtime.
Gans was one of 2 veterans dealt by the Grizzlys in a pair of trades last week.
In a seperate move, 19 year old forward Chase Paylor from Calgary was added to Olds roster.
Paylor scored in the loss and says there is alot to like about his new team.

Before joining the Grizzlys Paylor played 6 games for Okotoks this season - he spent last year with the BCHL's Victoria Grizzlies.
Bart Moran netted a goal on a 2 on 1, while Chris Stachiw sent the game to OT with a 3rd period powerplay goal.
Austin Kernahan played perhaps his best game as a Grizzly - he dished out several big hits & was a steading presence on the blueline for Olds.
Brandon Thiessen stopped 30 of the 34 shots the Oilers sent his way.

The OGs will begin a 4 game homestand this Thursday when the Calgary Mustangs come to town.
Here is post-game reaction from Chase Paylor.