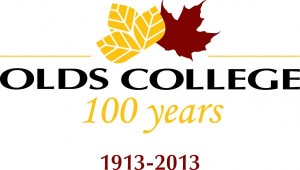 Three project proposals are in the final vote to receive funding from the college, including a facility aimed at training both young and high-performance athletes.
A state-of-the-art training facility could soon be a new addition to Olds College thanks to the 2013 Olds College Centennial Innovation Fund.
Students, staff and alumni were invited to submit proposals for up to $100 000 as an initiative to celebrate the school's centennial and foster innovative and creative ideas and programs.
Greg Lendvay, Director of Health and Wellness at Olds College, talks about their proposal which would affect not only students, but the entire community.

The other projects you can vote for are the Nano Magic Brewing System and the Canadian Centre for Rural High Performance.
The deadline to vote is midnight on Tuesday. You must be a student, alumni or staff member to vote. Head to www.gobroncos.ca to cast your ballot. The results are expected to be announced on Wednesday.