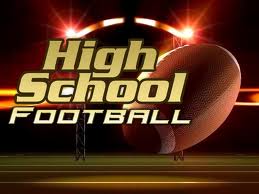 One week after losing for the first time ever at Normie Kwong Park the Spartans bounce back. A huge 4 TD performance by Rhett Couture powers OHS to a 34-8 victory over Strathmore.
Rhett Couture scored 4 touchdowns as the Olds High School Spartans ran away from Strathmore 34-8 on Saturday at Normie Kwong Park.
Couture ran in one TD on a reverse, returned a kick off for another, and he also caught a pair of touchdown passes from Quarterback Clinton Armitage to help the Spartans improve to 5 and 1 on the year.
Zachary Wild accounted for the other Olds touchdown with a 6 yard run.

OHS will visit the Tier 1 Sabres in Wetaskiwin in an exhibition game on Thurdsday.
Elsewhere, the Olds Bantam Bulldogs were beaten 42-22 by the Lacombe Raiders.
The Bulldogs have a 3 and 2 record this season in the Central Bantam Football League.