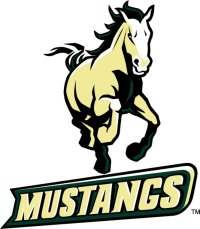 The Midget Mustangs rocked Rimbey & routed Red Deer over the weekend to improve to 4 and oh early in their NCMHA season.

The Olds Midget AA Mustangs extended their North Central Minor Hockey Association winning streak up to 4 games over the weekend.

Mustangs goaltender Kyle Kardos made 22 saves in their 14-3 rout of Rimbey on Saturday.

Kardos says their offense is tough to stop.

The Mustangs also earned a 6-1 win over Red Deer on Sunday.

Coming up this Saturday Olds will host Ponoka at 8:15 at the SportsComplex, on Sunday Castor comes calling at 5:45pm.

There is no admission to attend the Midget AA Mustangs home games & Coach Joel Hunter encourages fans to come out to cheer them on.