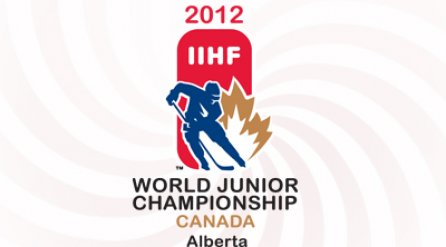 The Olds Grizzlys & the town of Olds are pleased to announce that Sweden will take on Denmark in a 2012 IIHF World Junior Hockey Championship pre-tournament game on December 20th at the SportsComplex.
Hockey Canada has selected the town of Olds as a site for a pre-tournament game for the 2012 IIHF World Junior Championships.
Grizzlys Head Coach Kevin Willison made the announcement earlier today on ROCK 104.5
Jim Ross, President of the local AJHL club, believes it is the first time there has been an international game of such importance in the town.

Tickets will go on sale Wednesday October 26th for Olds Grizzlys season ticket holders.

The general public can purchase tickets on Thursday when the Black & Gold host the Camrose Kodiaks at 7:30 or by calling the team office at 556-1121.

The town of Olds will also be hosting team Sweden during the week of December 17th to the 24th prior to the WJC tourney.

This year's IIHF World Junior Championshps are being hosted by Calgary & Edmonton from December 26th, 2011 - January 5th, 2012.