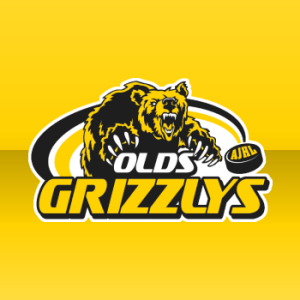 Olds hosts the Calgary Canucks tonight at 7:30.
The last victory for the Grizzlys was on October 26th in Calgary versus the Canucks.
Tonight the Canucks will be in Olds as the Black & Gold try to bust out of a 12 game winless drought.
Forward Dylan Hubbs says the OGs have received plenty of encouragement from their fans during the slump.
Last weekend Olds lost its first 2 games with new head coach Brett Hopfe behind the bench (4-1 in Sherwood Park and 9-2 in Lloydminster). Hopfe was named interim HC when Kevin Willison resigned on November 28th. Willison has landed on his feet in the BCHL - he was introduced as the head coach of the Alberni Valley Bulldogs on Wednesday.

Puck drop between the Grizzlys and the Canucks is set for tonight at 7:30 at the SportsComplex. It is the first home game for Didsbury's Brett Hopfe as the bench boss of the local AJHL club.

Here is what Hopfe had to say following Thursday's practice.
More audio from Thursday with forward Dylan Hubbs.

Last night in the AJHL, the Eagles beat Drumheller 3-1 in Canmore.
Both the Eagles as well as the Canucks are tied for 5th in the south division 2 points up on the Grizzlys and 4 ahead of the last place Dragons.