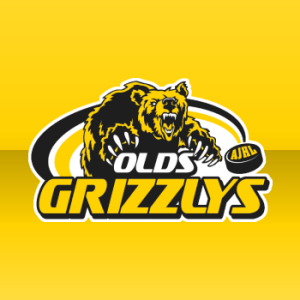 Busy week for the Black & Gold off to a good start following a 5-3 triumph over the Drumheller Dragons in Hanna on Tuesday.

Grizzlys Captain Clay Howe dished out a pair of first period assists as his team went into Hanna and defeated the Drumheller Dragons 5-3.

Spencer Dorowicz, Hunter Stewart, Taylor Bourne, Bart Moran, and Jordan Kanscal scored for Olds last night.


Brandon Thiessen made 21 saves to earn the victory in net.

Tonight Olds visits the Calgary Canucks - and you can hear live play-by-play coverage of that game from the Max Bell Centre on 96.5 CKFM starting at 7:30.

On Thursday the Grizzlys host the Camrose Kodiaks at 7:30.


Also on Tuesday in the A-J...

Okotoks crushed Canmore 8-2, while the Calgary Mustangs upset the first place Brooks Bandits 5-1.