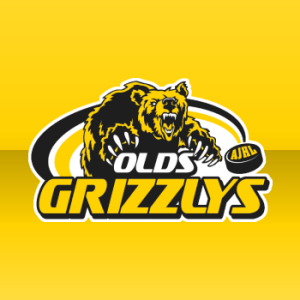 Chris Stachiw joins the Grizzlys blueline this season, tonight Olds hosts Camrose.
Chris Stachiw will be one of the key cogs Head Coach Kevin Willison will be relying on to anchor the blueline for the Grizzlys this season.
Since arriving in Olds via a trade from Canmore this summer, the 19 year old from Calgary has been logging plenty of minutes as part of the team's 2nd defense pairing.
Stachiw believes the Grizzlys are developing a good rapport with each other early in the season.
Stachiw has one goal and one assist in 7 games for Olds this year.
Tonight the Black & Gold conclude a home and home series with the Camrose Kodiaks at 7:30 at the SportsComplex.
There are 3 other AJHL games on the schedule...
Bonnyville visits St. Albert, Grand Prairie goes to Spruce Grove, and Okotoks travels to Canmore.