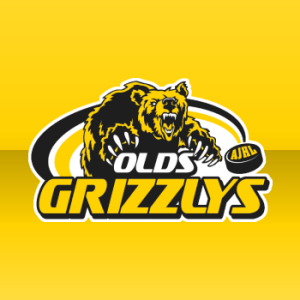 Clay Howe discusses Movember, the recent rash of penalies picked up by his team, and facing the Drayton Valley Thunder tonight.

Its Movember and many of the players on the Grizzlys are growing mustaches this month, however Captain Clay Howe doesn't believe that's the reason for their current 5 game winless skid.

The Black & Gold have racked up 149 penalty minutes during the past 2 games - many of those due to players being assessed misconducts after the whistle.

Howe says they want to play a more disciplined brand of hockey.


The 20 year old Lethbridge product is still searching for his first goal of the year.

Howe is 2nd on the team with 12 assists - he has 44 penalty minutes in 26 games.

Olds faces off against Drayton Valley this evening at 7:30 at the SportsComplex as a 4 game homestand concludes (The Grizzlys are oh and 3 so far).

Tonight's game will be the 999th as a head coach in the AJHL for Drayton Valley's bench boss Fran Gow.

Yesterday, the OGs traded 17 year old forward Brandon Sloan to the SJHL's Melfort Mustangs in order to aquire 20 year old goalie Jesse Ehnisz and 18 year old forward Ty Morgan.

Here is a pre-trade interview from after Thursday's practice with Grizzlys Captain Clay Howe.