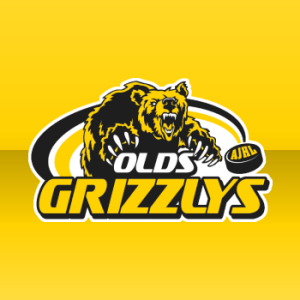 November could be a big month for the new look Olds Grizzlys to try to gain some ground in the south division standings. Tonight they\'ll face off against the Calgary Mustangs at 7:30.

Grizzlys rookie defenseman Austin Kernahan hopes to dish out a few big hits as his team begins a 4 game homestand this evening.

Kernahan says the coaching staff has been encouraging him all season to use his 6 foot 4 227 pound frame to his advantage.


The Calgary product is still looking for his first point of the year - he's registered 31 penalty minutes in 17 games for Olds.


Kernahan and the Grizzlys will face off against the Calgary Mustangs tonight at 7:30 at the SportsComplex.

The Grizzlys and the Mustangs have split a pair of meetings so far this season.

Olds lost to Calgary 3-2 at Father David Bauer Arena in September, but earned 4-1 victory at the SportsComplex in October.

The OGs are currently 5th in the AJHL's south division standings with 9 wins, 12 losses, and 2 OTLs, while the Mustangs are 3rd with 27 points.

Brooks leads the division with 38 points - the Bandits will visit the SportsComplex on Saturday.


Here is a post-practice interview from Monday with Austin Kernahan.

Last night in the AJHL...

It was Lloydminster 3 Bonnyville 1.

And, Fort Mac needed a shoot-out to get by Drayton Valley 4-3.