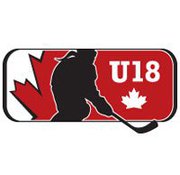 Cochrane\'s Erika Sowchuk scored the winning goal in overtime on Thursday as Team Alberta won 2-1 over Manitoba. The Albertans carry a 1 and 1 record into Friday\'s action.
As the National Women's Under 18 Hockey Championships continue, Team Alberta will face off against Team Ontario Red at 3pm Mountain Time.
The first round of the playoffs starts tomorrow, with the medal games set for Sunday.
This year's team includes local blueliners Hannah Mousek from Olds & Taryn Baumgardt from Innisfail.