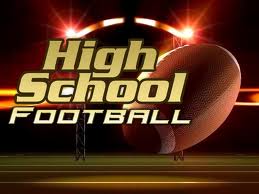 The Titans won 35-18 over the Spartans on Saturday at Normie Kwong Park. The loss was OHS\' first at NKP. It also brought the Spartans 10 game Big Sky Football Conference winning streak to an end.

Saturday's football day in Olds saw the High School Spartans lose at Normie Kwong Park for the first time ever.

OHS' Head Coach George Grant says Drumheller hit several big plays in a 35-18 victory over his team.

Grant called it a big loss.



The 4-1 Spartans (3-1 in Conference) will host Strathmore on October 8th.


Also as part of football day in Olds, Tylen Smith & Ryland Couture scored 2 touchdowns each to help the Bantam Bulldogs beat Strathmore 44 to nothing (Game was called at halftime due to forfeit).


The Olds Pee Wee Huskies were defeated 39-14 by Lacombe.

Meantime, the Innisfail Pee Wee Clyclones improved to 4 and oh by thrashing Stettlar 53-6.