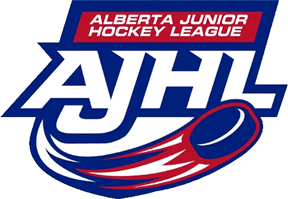 Gow discusses Dratyton Valley\'s 3-0 road win over the Grizzlys, reaching an elite coaching milestone, & his career highlights - including Grand Prairie\'s 2004 semi-final series with Olds.
A special teams extravaganza in the first period propelled the Drayton Valley Thunder to victory on Friday at the SportsComplex.
Red Deer's Justin Faux opened the scoring with a pair of powerplay goals, while Nathan Smith's sensational shorthanded goal capped things off with just 7.7 seconds remaining in the 1st.
Faux played one game with the Grizzlys during the 2008-2009 season - he has 11 goals and 23 points in 23 games this season for the Thunder.
Curtis Martinu earned his first shut-out of the year by turning aside all 36 shots directed at him by the OGs.
Tonight will be the 1000th as a head coach in the AJHL for Fran Gow when his DV Thunder visit the Canucks at the Max Bell Centre in Calgary.
Gow - who has also been the bench boss in Fort McMurray & Grand Prairie - will join retired Canucks legend Don Phelps and current Oil Barons head coach Gord Thibodeau as the only members of the Alberta junior 'A' league's millennium club.
Here is a post-game interview with Drayton Valley Head Coach Fran Gow.
(More on Friday's game from the hometown Olds Grizzlys perspective will be posted shortly)