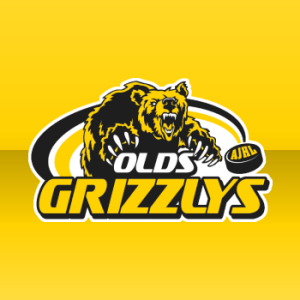 The top offensive team in the Alberta Junior Hockey League returns to the SportsComplex this evening. The Bandits were here on Saturday and won 4-2.
The Grizzlys will try to shut down the highest scoring team in the AJHL tonight in Olds.
Brooks averages 4.65 goals per game.
The Bandits have scored 121 goals through 26 games this season - no other team has hit the century mark yet.
The Grizzlys top scorer Brandon Clowes remains out with injury, however, forward Scott Antonsen hopes his line can help fill the offensive void for Olds.
Bandits forward Matt Wilkins leads the AJHL with 37 points, while his teammate Mark Reners is the top goal scorer with 20 in 21 games.
Brooks defeated Olds 4-2 on Saturday at the SportsComplex in a game which saw the 2 teams combine for 134 penalty minutes (92 for Olds) despite the fact that there were ZERO fights.

The puck drops at 7:30 for this evening's rematch at the SportsComplex.
Here is what Scott Antonsen had to say following the OGs practice on Monday.