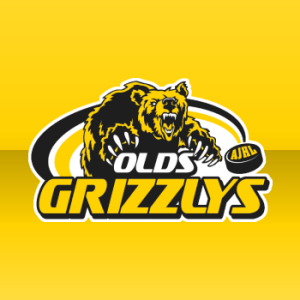 St. Albert tonight and Grand Prairie tomorrow are the destinations for the Black & Gold. Olds went oh for 4 on last week\'s road trip. The Grizzlys hope to continue to build momentun following a solid home win on Tuesday
The Olds Grizzlys will look to make it 2 wins in a row when they head to St. Albert this evening.

The Black & Gold picked up their first victory of October on Tuesday by beating the Calgary Mustangs 4-1.
Head Coach Kevin Willison says a commitment to team defense helped them get back in the win column.
Olds currently sits 6th in the AJHL's south division with a 6 and 11 record.