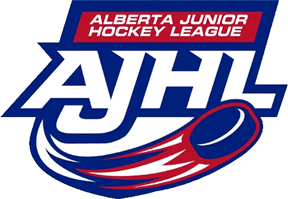 The Alberta Junior Hockey League\'s annual event brings scouts from across North America. The Olds Grizzlys play their first game today at 3:30 vs Sherwood Park.
Scouts from the NHL, the NCAA, and CIS will be on hand in Spruce Grove starting today for the AJHL's Showcase weekend.
The 3 day event will see all 16 teams in the Alberta Junior Hockey league play 2 games.
The Olds Grizzlys are slated to take on the Sherwood Park Crusaders this afternoon at 3:30 in a game you can hear live coverage of only on www.ckfm.ca.
The rest of today's schedule sees the Calgary Canucks face off against St. Albert, Oktoks plays Spruce Grove, and Camrose battles Drayton Valley.
Coming up on Friday the Grizzlys will play their 2nd game of the Showcase at noon versus the Canmore Eagles.
Last night in the A-J...
The Drumheller Dragons upended the Sherwood Park Crusaders 3-1.
Brooks shut-out the Mustangs 5-zip in Calgary.
The Bandits remain unbeaten and lead the league with a 7 and oh record.