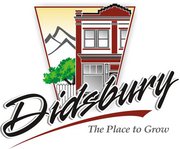 The film industry is back in the town of Didsbury on Monday, February 3rd.
The CTV Sci-Fi channel show Wynonna Earp is returning to the town of Didsbury to film its fourth season.
Mayor Rhonda Hunter says hosting the film industry is another way for towns to diversify the province's economy.
She says the film crews like the way the town is set up.
Didsbury is always proud to host the entertainment industry, according to Mayor Hunter.
She says Didsbury certainly appreciates the value of the economic spin-off from film industry.
Today season 4 filming for the TV show Wynonna Earp will take place in Didsbury on 20th Street between 20th Avenue and 15th Avenue from 8am until 3pm on Monday, February 3rd. Traffic will only be interrupted for 3 minutes at a time.
Meantime, on January 29th the Alberta government launched the Film and Television Tax Credit (FTTC).
It offers a refundable Alberta tax credit certificate on eligible Alberta production and labour costs to corporations that produce films, television series and other eligible screen-based productions in the province.
Applicants may apply for either a 22% or 30% tax credit rate up to a maximum of $10 million per production.
Productions that began principal photography between March 1, 2019, and January 27, 2020 are eligible to apply to the program until March 31, 2021. For all other productions, principal photography must not have started before an application is submitted to the program.
Full details can be found in the Film and Television Tax Credit program guidelines on the government of Alberta website.