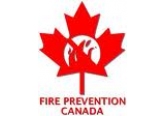 This year\'s theme is \"Protect Your Family From Fire\". An open house will be held Wednesday, October 12th from 7 til 9pm at the Olds Fire Hall.
Fire safety is being promoted with families for this year's Fire Prevention Week.
Lynne Roberts, Lieutenant & Fire Prevention Officer at the Olds Fire Dept., provides some tips on how to keep your family safe from fire.

Parents are also encouraged to teach their kids about being safe around fire this week.

An open house is being held at the Olds Fire Dept tomorrow from 7-9PM where people will get the chance to meet firefighters & even try on some firefighting gear.
Fire Prevention Week ends on the 15th.