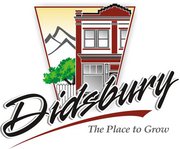 Downed power line on 23rd street causes power outage for parts of town.
The town of Didsbury is working to restore power to a section of town.
CynDee Walden Communication & Human Resources Coordinator with the town says at approximately 9:30 this morning it appears an over-height truck knocked down a power line on 23rd street.
Walden explains what areas have been affected.
Walden encourages people to stay away from the site of the downed power line on 23rd Street.
Power is also out at the town of Didsbury office.