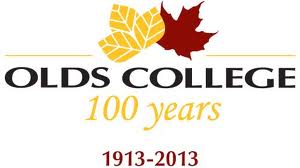 Kathy Kimpton brings 16 years of experience to the job.
Kathy Kimpton has been named the new Vice-President of Student and Support Services at Olds College.
Kimpton brings over 16 years of post-secondary experience to the position and says she's impressed with the college's unique culture.
She talks about what she hopes to accomplish with the position moving forward.
Kimpton says she's never seen an institution as innovative and entrepreneurial as Olds College and she looks forward to bringing her family to the community.
She starts her position on August 15th.