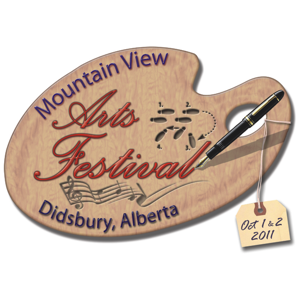 The Mountain View Arts Festival is coming up this weekend in Didsbury as part of Alberta Arts Days.
Celebrate Alberta Arts Days in Didsbury this weekend as the town gets set to host the Mountain View Arts Festival.
A street festival will be held near the train station featuring about a dozen artists & kiosks where you can create your own art.

There will also be concerts & other activities going on at various locations around town.
Committee member Bill Anthony says the event has continued to build since its planning stages.
The majority of activities, including the street festival, are free for the public to attend and will be held between noon-5pm Saturday and from noon-4pm on Sunday.

For more information on all the festivities, head to mountainviewartsfestival.com.