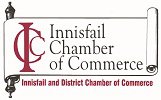 On October 14th this year\'s winners in a number of categories will be doled out. The town of Innisfail and the Innisfail Chamber of Commerce will recognize the top community members & business of 2011.
The town of Innisfail is recognizing its stand out businesses & citizens next Friday during the annual awards gala.
Community Services Director Shelly Gagnon tells us that 13 awards will be given out by the town & the chamber of commerce.
Recipients for the town's community service awards have been chosen - the winners include the Innisfail Junior Indians for Sports Team of the Year, while Desirae Fedorchuk takes home the Leaders of Tomorrow Award.
Tickets are going fast for the awards gala at the Innisfail Royal Canadian Legion on October 14th.

They can be bought from the town or chamber offices for $40 each.