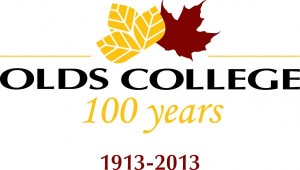 It was a circus at this year's gala as supporters came out to celebrate the school's success and recognize some key partners.
500 people attended Friday night's Olds College Gala at the Ralph Klein Centre.
Dr. Tom Thompson, President of Olds College, is excited about how much the event has grown.
Brett Wilson of Dragons Den fame was the keynote speaker. He says Olds College plays a critical role in rural education.

Jack Anderson was recognized as Partner of the Year.

He talks about why he wanted to donate his collection of antique cars and trucks for the college's centennial year.