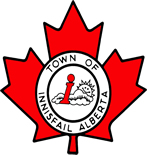 The Mary Morton Innisfail Public Library will be converted into a new fire hall facility with room for training & storage for the local fire department. Mayor Jim Romane says the project is expected to cost about $1 782 000.
The Innisfail Fire Hall is being moved to a bigger & better location.
The official ground breaking ceremony was held on Monday afternoon for the new fire hall, which will make use of the existing Mary Morton Innisfail Library.
Mayor Jim Romane says the old library will be the perfect facility & location for the new fire hall.

Romane says a facility study done over the last year determined both the fire hall & the town office needed more space, which led to the new design being created in the spring.
Construction is expected to be complete May 2012.