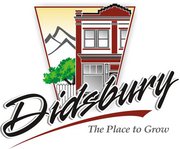 The growing town of Didsbury is nearing the 5000 population mark, and could soon need to pay for a large percentage of its RCMP contract.
The future policing needs in the town of Didsbury was a major point of discussion at last night's council meeting.
As the community approaches the 5000 population mark, a substantial increase in cost for the continuation of a contract with the RCMP is imminent.
If February's census results show Didsbury has reached 5000 people, the town would have to prepare to pay 70% of the cost for the RCMP.
Mayor Brian Whittal explains what the town is doing to determine the potential next steps for their police force.
Whittal says a major benefit in having their own detachment would be guaranteeing dedicated officers 24/7 within their community boundaries, however the cost of this venture will be a key factor in the town's decision.