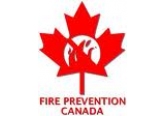 Fire Prevention Week is underway, and the Didsbury Fire Department will be opening its doors to the public. The annual open house this Saturday from 11am til 2pm.
This Saturday's event is an opportunity for the community to see fire trucks & equipment up close while meeting the firefighters & learning about fire safety.

Fire Prevention Officer Todd Paulsen says becoming a volunteer fire fighter is a huge, but rewarding commitment.
The Didsbury Volunteer Fire Department is looking for about 5 new recruits.
If you're interested, you can learn more at this Saturday's open house which runs from 11AM-2PM.

There will be a number of demonstrations and a guest speaker from Red Deer Emergency Services will be on hand at around 12:30.
A BBQ lunch will also be provided by the new fire chief Pat Dodman.