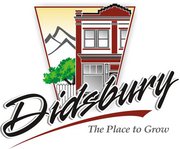 Darcy Davis stopped by Tuesday's council meeting to talk to councilors.
Darcy Davis, PC candidate for the Olds-Didsbury-Three Hills constituency, has been making the rounds to town councils to learn about the biggest issues facing communities and how they can be best served moving forward.
Davis attended Tuesday night's council meeting in Didsbury. He talks about the main concerns he's hearing from councils so far.

Didsbury Deputy Mayor Lavar Adams says that members of council are concerned about the province's recent increase to the education property tax.

He says this greatly affects small towns, where their biggest tax base is residents.
The increase was assessed based on property values over the last 4 years, and amounts to a 10.2% increase for Didsbury.