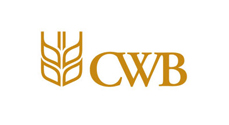 Allen Oberg is willing to take legal action to fight the Harper government\'s plan to strip the CWB of its monopoly over Western Canadian wheat & barley.
Canadian Wheat Board chairman Allen Oberg says they will go to court to fight the government's plan to strip the board of its monopoly over western Canadian wheat and barley.
With Legislation expected today, Oberg lashed out at the Conservative government's plan.
Federal Agriculture Minister Gerry Ritz promises the legislation will pass by the end of the calendar year.

(Source: The Canadian Press)