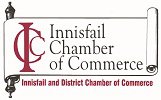 Jane Duncalfe with the Innisfail Chamber of Commerce says bullying is an important issue that needs to be discussed.
A seminar addressing bullying in the workplace is being held in Innisfail this Friday.
According to Jane Duncalfe with the Chamber, the featured speaker will be Valerie Cade, author of Bully Free at Work.

Constable Richard Buisseret will also be speaking about bullying in schools & will discuss strategies that can be used to address the problem.
The seminar is free to attend. Pre-register by this Thursday by calling the Innisfail Chamber of Commerce at 403-227-1177.
The seminar runs from 9AM-noon this Friday at the Innisfail United Church Hall.