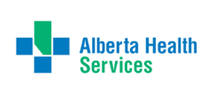 With fall comes the start of flu season, and AHS is responding by launching the annual influenza immunization program in mid-October. The first flu clinic at the Olds Legion is on the 18th.
Temperatures dipping and the leaves starting to change colour mean that flu season is returning to Alberta.
Alberta Health Services is launching its annual influenza immunization program on October 17th, and clinics will be available across the province over the coming months.
Dr. Digby Horne, Medical Officer for the AHS Central Zone, says the vaccine is recommended for everyone over 6 months of age to protect themselves, as well as the people they come in contact with.

The first drop-in clinic in Olds will be held at the Legion on October 18th from 11:30AM-6PM.
To find out more about clinics & where they are scheduled, check out albertahealthservices.ca.